We don't do generic.
Combining all the tools in our arsenal, we build a unique selling proposition for your business brand that will make you stick out from the crowd.
Give your brand lively authenticity by working closely with our website design team. Our expert team rallies to leverage its full skill set to create a bespoke website design for your business.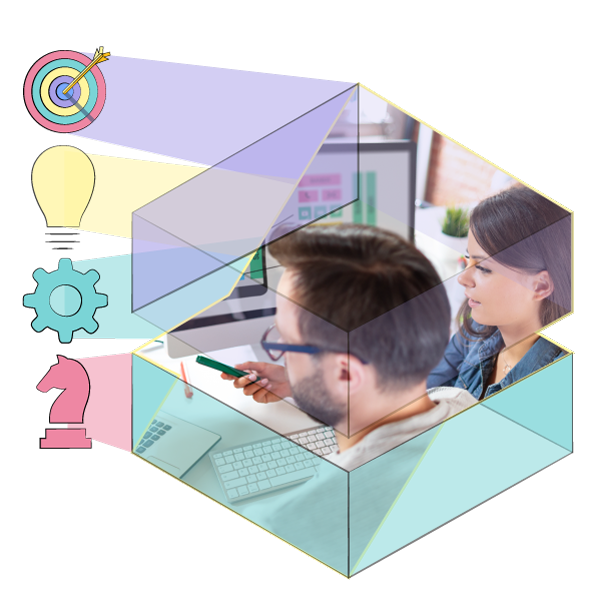 WHY YOUR DENTAL PRACTICE NEEDS UI & UX DESIGN
Great UI & UX design ensures that your dental practice website doesn't just look good, but functions as a seamless extension of your office.
Patients can book appointments with ease, interact effortlessly with your receptionist via chatbots, and browse your social media channels to get a feel for your office's personality and character.
This entire process instills faith and trust in your dental patients, confirming that they made the right choice for their health and smile by choosing you.
UI & UX Design intentionally and strategically consider the known issues that deter users from integrating with your dental website and brand.
Step 1: Register with us!
This is the boring but essential bit, but we promise the rest is super fun! You can always get in touch with us if you have any questions, we're here to help.
Step 2: Fill out the Design Brief
This is the fun bit! It can be tricky figuring out how you want your site to look, feel, and function. That's what the brief is for. Thorough and easy-to-follow, it lays the groundwork for your web design. Fill it in online, in your own time and send it over when you're done.
This Design Brief keeps you and our team on the same page. Never set in stone, the brief is always flexible and is modified as the design process moves along, accommodating necessary changes and new ideas.
Step 3: Web Design Draft
This is where we pull up our sleeves and get to work! Before we get started, we carefully review the brief to make sure we are on the same page. Our team begins designing your site, creating a rough draft for you to preview. This is the most important stage for feedback and we rely on your honest, candid notes to move the design forward.
Step 4: Revise and Upload
Now that the main structure and design has been established, our team works closely with you to fine tune the details. The tighter the feedback loop, the faster your site will go live!
What's Next?
Of course, if you're just looking for a website design, that's it, you're good to go!
But what about marketing? Now that you have a great site, you'll want your customers to be able to find you.
Did you know that you can almost triple your returns for every dollar spent on dental SEO services?
Is Your Site Mobile-Friendly? Customers Love Websites That Look Good On Every Device.
60% of internet users view websites on cell phones, making responsive design a necessity rather than a nice-to-have.
Does your business have multiple locations?
At SmartWeb Canada, we are experienced in developing complex, multiple-location website designs, ensuring our clients and their customers get the best experience.
What
Is Possible

By Using Smart Web Canada Solutions?